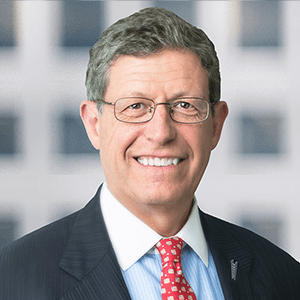 Photo of Tom Galvin
Tom Galvin

Chief Investment Officer
Mr. Galvin joined City National Rochdale in 2012. As Chief Investment Officer, he is responsible for developing the firm's investment philosophy with oversight for the firm's asset allocation, investment strategies, and management of all investment teams. Mr. Galvin is the Chairman of the Investment Strategy Committee. In addition, he is the Portfolio Manager for the City National Rochdale U.S. Large Cap Core Equity Strategy and leads the research and management of this strategy for client accounts. As a leading authority on equity strategies, Mr. Galvin frequently participates in media appearances on Bloomberg, CNBC, The Wall Street Journal and CNN.
Mr. Galvin has over 40 years of equity investment experience from financial services organizations such as Lehman Brothers, Smith Barney, Forstmann-Leff and UBS. Most recently, he was Managing Partner at Galvin Asset Management, where he managed accounts for high-net-worth individuals. At UBS, he was a Senior Portfolio Manager and Director of Research where he co-managed $8 billion in large-cap growth, core institutional, and mutual fund portfolios. Prior to UBS, he was a Senior Managing Director with Forstmann-Leff Associates where he was responsible for $3.8 billion in large-cap, mid-cap, asset allocation, and long/short equity hedge fund products as well as held numerous positions including Chief Investment Officer and Director of Research.
Mr. Galvin earned his BA in Economics from Queens College and his MBA in Finance and Investments from the Gabelli Business School of Fordham University. He is the Founder of the Fordham Wall Street Council and a former board member of the McCaddin-Quirk Foundation, The Lavelle Fund for the Blind and The Maryknoll Society. He is also a member of the New York Society of Security Analysts. In his free time, Mr. Galvin enjoys spending time with his family and dogs, performing numerous outdoor activities, and doing community service as a Knight of Malta.
Get to know us.
If you have clients with more than $1 million in investable assets and want to find out about the benefits of our intelligently personalized portfolio management, speak with an investment consultant near you today.
If you're a high-net-worth client who's interested in adding an experienced investment manager to your financial team, learn more about working with us here