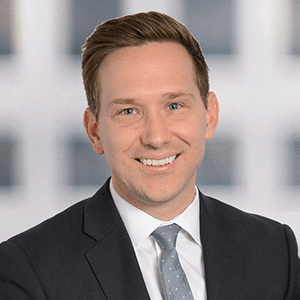 Photo of Jonathan Taylor
Jonathan Taylor

CFA
Senior Investment Consultant
Jonathan Taylor joined City National Rochdale in 2019 and has over 15 years of experience in the financial services industry. He is responsible for business development in Southern California through the partnership with Financial Advisors, CPAs and financial professionals to develop personalized investment portfolios to meet the needs of their high-net-worth clients.
Mr. Taylor was previously employed with Merrill Lynch as a Portfolio Strategist, working with the firm's Private Wealth Advisors and Financial Advisors throughout Southern California, providing comprehensive wealth management solutions aimed at improving investment portfolio decision making. He was responsible for advising on strategies around business development, goals-based wealth planning, risk management, portfolio construction and investment selection.
Mr. Taylor received his BS in Accounting from James Madison University. He also holds the Chartered Financial Analyst® designation and is a member of the CFA Institute and the CFA Society of Los Angeles. Mr. Taylor resides in Santa Monica with his family, where he enjoys golfing, hiking and spending time with his daughter, Olivia, and son, Huntley.
Get to know us.
If you have clients with more than $1 million in investable assets and want to find out about the benefits of our intelligently personalized portfolio management, speak with an investment consultant near you today.
If you're a high-net-worth client who's interested in adding an experienced investment manager to your financial team, learn more about working with us here