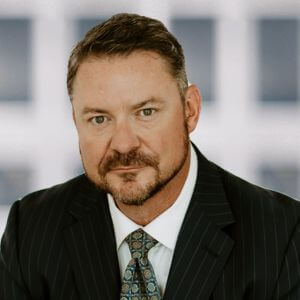 Photo of J. Sean Withrow
J. Sean Withrow

CFA, CPWA®, AIF®
Managing Director
Senior Investment Consultant
Mr. Withrow joined City National Rochdale in 2012 and has 15 years of experience in the financial services industry. Based in Denver, Colorado, he is responsible for cultivating relationships with financial professionals and their clients in Colorado, Utah, Kansas, Idaho, Wyoming, and Montana.
Mr. Withrow was most recently employed as a Senior Regional Business Consultant at Curian Capital, LLC where he was responsible for consulting with independent financial advisors to design and present customized, separately managed account portfolios. Prior to that, Mr. Withrow worked at Goldman Sachs & Co. and several Fortune 500 companies.
Of important note, Mr. Withrow served his country, honorably, during nine years of military service as a Captain and Blackhawk helicopter pilot in the U.S. Army Special Operations division, culminating in service with our nation's most elite aviation unit, the 160th Special Operations Aviation Regiment, the Nightstalkers, featured in the book and movie, Blackhawk Down.
Mr. Withrow received his BS in Marketing, graduating Summa Cum Laude from Auburn University, and his MBA from the Harvard Business School. He is a CFA® Charterholder and a member of the CFA Institute and CFA Society of Colorado. Mr. Withrow is also a Certified Private Wealth Advisor ® and Accredited Investment Fiduciary ®. In his off-time, he enjoys playing golf, snowboarding, and attending live music shows with friends.
Get to know us.
If you have clients with more than $1 million in investable assets and want to find out about the benefits of our intelligently personalized portfolio management, speak with an investment consultant near you today.
If you're a high-net-worth client who's interested in adding an experienced investment manager to your financial team, learn more about working with us here