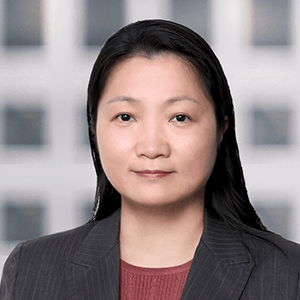 Photo of Sandy Shi
Sandy Shi

CFA
Senior Equity Analyst
Ms. Shi joined City National Rochdale in 2021. Her primary focus is on U.S. Core Equity Strategy where she performs fundamental research primarily for the healthcare and financials sectors.
Prior to joining the firm, Ms. Shi was a research analyst at Daiwa Asset Management where she followed healthcare and financials sectors. Early in her career, she also worked for Citigroup Asset Management within the high-net-worth client group.
Ms. Shi received her MBA in Finance and Economics from Columbia Business School and her BBA from Pace University. She holds the Chartered Financial Analyst® designation and is a member of the CFA Society New York. Ms. Shi enjoys reading, traveling and doing community service.
Get to know us.
If you have clients with more than $1 million in investable assets and want to find out about the benefits of our intelligently personalized portfolio management, speak with an investment consultant near you today.
If you're a high-net-worth client who's interested in adding an experienced investment manager to your financial team, learn more about working with us here