CIO Tom Galvin Featured on Bloomberg's "The Close"
City National Rochdale CIO Tom Galvin joined hosts Romaine Bostick and Scarlet Fu on Bloomberg Market's "The Close" on Friday, Sep. 15th. They discussed inflation and the challenge ahead for The Fed, and expectations for 2024.
The recent spikes in oil prices are a "strong reminder that the geopolitical situation is still not back to where it was", according to Galvin. He adds that the Fed still has a challenge ahead in order to hit their inflation targets, particularly as it relates to wages, "getting wages under control is foundational to getting the "inflation genie" back in the bottle".
Galvin also discusses expectations for the future around overall market volatility, slowing consumer spending, and that interest rates are likely to stay "higher for longer" well into 2024.
Lastly, the segment addresses dividend stocks and how they may be positioned to improve in the near term. Galvin advises that "dividend stocks have gone through a very volatile period of time" but there is opportunity now because "valuations have pulled in a lot", earnings revisions are low, and historically-speaking they tend to do better when "the Fed is nearing the peak and likely to pause interest rates".
Listen to more of the conversation by clicking the link here and skipping to the 1 hour, 21 min. mark.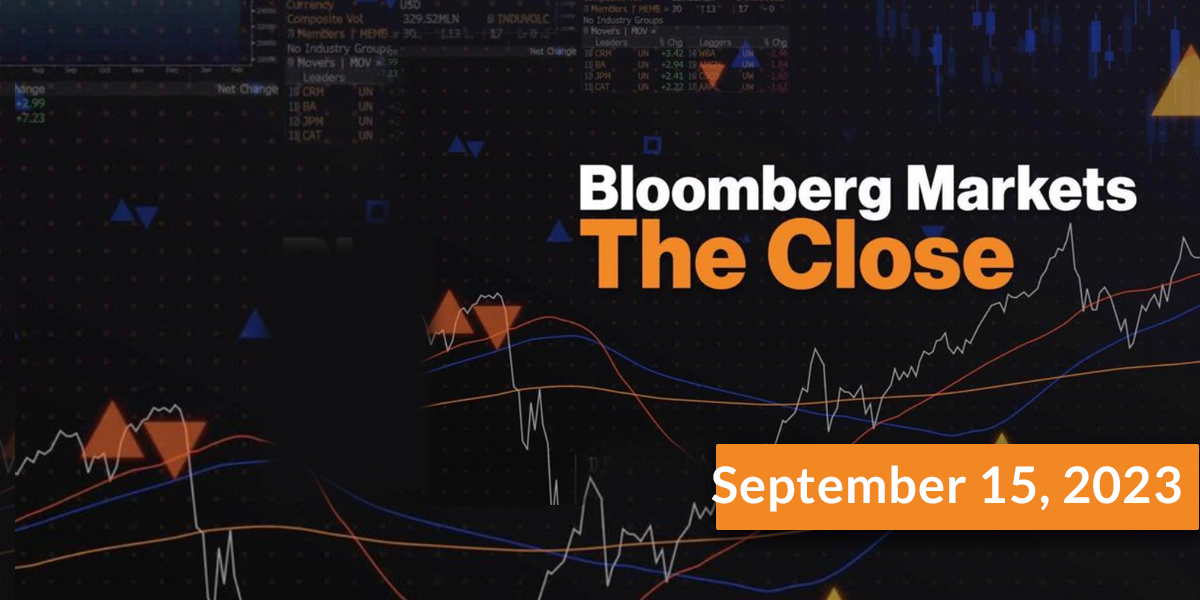 Important Disclosures
The information presented does not involve the rendering of personalized investment, financial, legal, or tax advice. This presentation is not an offer to buy or sell, or a solicitation of any offer to buy or sell any of the securities mentioned herein.

Certain statements contained herein may constitute projections, forecasts and other forward looking statements, which do not reflect actual results and are based primarily upon a hypothetical set of assumptions applied to certain historical financial information. Certain information has been provided by third-party sources and, although believed to be reliable, it has not been independently verified and its accuracy or completeness cannot be guaranteed.

Any opinions, projections, forecasts, and forward-looking statements presented herein are valid as on the date of this document and are subject to change. Alternative investments are speculative, may entail substantial risks, offer limited or no liquidity and may not be suitable for all investors.

As with any investment strategy, there is no guarantee that investment objectives will be met and investors may lose money.

None of the material, nor its content, nor any copy of it, may be altered in any way, transmitted to, copied, or distributed to any other party, without the prior express written permission of City National Rochdale. The views expressed are also subject to change based on market and other conditions.

Put our insights to work for you.
If you have a client with more than $1 million in investable assets and want to find out about the benefits of our intelligently personalized portfolio management, speak with an investment consultant near you today.
If you're a high-net-worth client who's interested in adding an experienced investment manager to your financial team, learn more about working with us here