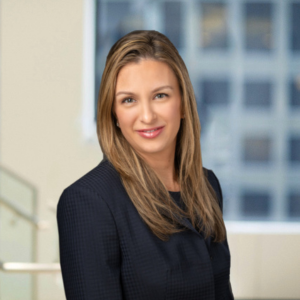 Photo of April Perez
April Perez

CPWA®
Director
Business Development Lead
Ms. Perez joined City National Rochdale in 2015. Based in Houston, Ms. Perez provides support to the Senior Investment Consultants in the Texas region. In her role as Business Development Specialist, Ms. Perez is responsible for cultivating relationships with financial advisors, CPAs, attorneys, and their clients.
Ms. Perez was most recently employed by TLC Wealth Management, Inc. where she was responsible for providing client service and financial planning support to high-net-worth clients. Prior to joining TLC Wealth Management, she served as a Retirement Specialist for VALIC. Ms. Perez earned her B.B.A. from Sam Houston State University.
Get to know us.
If you have clients with more than $1 million in investable assets and want to find out about the benefits of our intelligently personalized portfolio management, speak with an investment consultant near you today.
If you're a high-net-worth client who's interested in adding an experienced investment manager to your financial team, learn more about working with us here