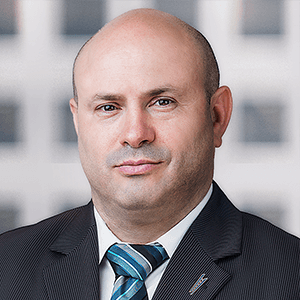 Photo of Arthur Trestin
Arthur Trestin

Business Development Specialist
Mr. Trestin joined City National Rochdale in 2013. He works as a Business Development Specialist providing support to the Senior Investment Consultants in the Northeast and Mid-Atlantic regions and helping cultivate relationships with financial advisors, CPAs, attorneys, and their clients.
Mr. Trestin was most recently employed as a Regional Marketing Director for ICON Securities Corp, where he was responsible for promoting and educating financial advisors within the Independent Broker-Dealer Channel and RIA Firms on a suite of Alternative Investment products. Additionally, he worked with external wholesalers on building and sustaining relationships with existing producing advisors as well as prospecting new business. Prior to that, he was an Internal Sales Associate at Lehman Brothers where he marketed Separately Managed Accounts and Institutional Mutual Funds to financial advisors at Merrill Lynch, Morgan Stanley, Smith Barney, UBS and Wachovia.
Mr. Trestin received his BS in Business Administration, with a concentration in Economics from the University of Massachusetts.
Get to know us.
If you have clients with more than $1 million in investable assets and want to find out about the benefits of our intelligently personalized portfolio management, speak with an investment consultant near you today.
If you're a high-net-worth client who's interested in adding an experienced investment manager to your financial team, learn more about working with us here