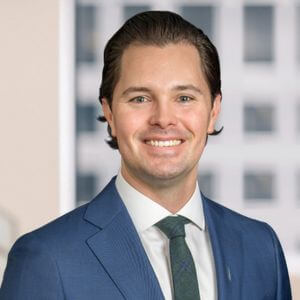 Photo of Joshua Schultz
Joshua Schultz

CPWA®
Business Development Specialist
Mr. Schultz joined City National Rochdale in 2017. Based in Chicago, he provides support to the Senior Investment Consultants in the Mid-Western and Rocky Mountain regions. In his role as a Business Development Specialist, Mr. Schultz is responsible for cultivating relationships with financial advisors, CPAs, attorneys, and their clients.
Mr. Schultz was most recently employed by Penn Mutual where he was responsible for building and sustaining relationships with existing advisors, prospecting new business, and providing financial planning support to high-net-worth clients. Prior to joining Penn Mutual, he was a Investment Advisor Representative for Transamerica Financial Advisors.
Mr. Schultz earned his B.S. in Finance from Indiana Wesleyan University. He enjoys trying new restaurants and coffee shops, and traveling to new places with his wife. He also likes staying active and playing soccer with friends.
Get to know us.
If you have clients with more than $1 million in investable assets and want to find out about the benefits of our intelligently personalized portfolio management, speak with an investment consultant near you today.
If you're a high-net-worth client who's interested in adding an experienced investment manager to your financial team, learn more about working with us here