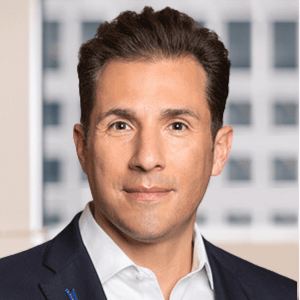 Photo of Abel Montañez
Abel Montañez

Chief Executive Officer
Abel Montañez is chief executive officer of City National Rochdale, as well as executive vice president of Private Banking. Private Banking is part of Banking & Wealth Management at City National Bank. In this role, he leads the private bank's strategy and transformation efforts, oversees a team of regional leaders and senior managers, and supervises Trust and Estate Services, Wealth Management, Wealth Planning, City National Securities, and Client Advisory and Services.
Abel has more than 20 years of experience in private wealth management. He joined City National in June 2021 from Wells Fargo Private Bank, where he oversaw the Los Angeles market as regional managing director. Abel joined Wells Fargo in 2007 as a wealth advisor. During his 14 years at the bank, he was consistently recognized as one of the top advisors in the company. Prior to Wells Fargo, Abel worked at Citi Private Bank, where he co-led a team of advisors focused primarily on ultra-high-net-worth individuals and families.
Abel is active in the community. He serves on the board of directors for Foothill Family Services, a nonprofit organization serving at-risk children and families in Southern California. He also serves on the corporate advisory board for the Marshall School of Business at the University of Southern California (USC).
Abel received his master's and bachelor's degrees in finance from the Marshall School of Business at USC. As an undergrad, he was a member of the Trojan baseball team that won four consecutive conference titles and a Division I national championship.
Get to know us.
If you have clients with more than $1 million in investable assets and want to find out about the benefits of our intelligently personalized portfolio management, speak with an investment consultant near you today.
If you're a high-net-worth client who's interested in adding an experienced investment manager to your financial team, learn more about working with us here