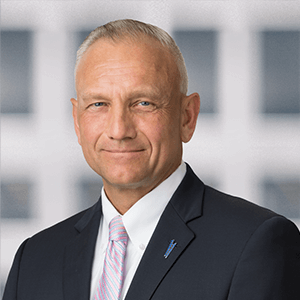 Photo of Gregg Giaquinto
Gregg Giaquinto

Esq.
Client Service and Operations
Senior Managing Director
Mr. Giaquinto joined City National Rochdale in 2007 and has been a significant contributor to the firm's seamless unions with City National Bank and Royal Bank of Canada. He is the Head of Client Service and Operations and oversees a national team of professionals who provide key client account services including trading, performance, operations, and compliance. He serves as a member of the Executive Management Team and plays a leadership role in developing the overall strategy of the firm. In addition, Mr. Giaquinto is responsible for leading the Client Experience & Advisor Experience strategy initiative.
Mr. Giaquinto has over 25 years of experience in the financial services industry having previously served as Chief Operating Officer and General Counsel for Electronic Trading Group, LLC and its many affiliates. He also owned and operated an Allstate Insurance and Financial Planning Agency in Raleigh, North Carolina.
Mr. Giaquinto holds a Bachelor of Science degree in Business Management from the State University of New York and his Juris Doctor degree from Brooklyn Law School. He is a member of the New York State Bar. Mr. Giaquinto spends much of his spare time cheering on his two children who play Division 1 Lacrosse all across the region while supporting his other two beautiful children who avoid sports at all costs.
Get to know us.
If you have clients with more than $1 million in investable assets and want to find out about the benefits of our intelligently personalized portfolio management, speak with an investment consultant near you today.
If you're a high-net-worth client who's interested in adding an experienced investment manager to your financial team, learn more about working with us here