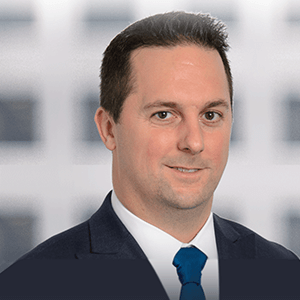 Photo of Ben Ludwig
Ben Ludwig

CFA, CAIA
Managing Director
Senior Investment Consultant
Ben Ludwig joined City National Rochdale in 2014 and has over 20 years of investment experience. He is responsible for business development in Delaware, Pennsylvania, and New Jersey where he communicates and fosters relationships with high-net-worth investors who may benefit from City National Rochdale's investment management services.
Prior to joining the firm, Mr. Ludwig spent 9 years at BNY Mellon in various leadership roles, most recently serving as Director of Investments and Head of Advisory Consulting for the Lockwood Advisors business. In this role, Mr. Ludwig was responsible for driving Lockwood's portfolio management, manager research, and advisory consulting efforts. Prior to that, Mr. Ludwig held investment research and relationship roles at SEI Investments and The Vanguard Group.
Mr. Ludwig earned his BS in Finance from Bloomsburg University in Pennsylvania and his MBA in Finance from St. Joseph's University. He holds the Chartered Financial Analyst® designation and the Chartered Alternative Investments Analyst designation. Mr. Ludwig is a member of the CFA Institute and the CFA Society of Philadelphia. He resides in the suburbs of Philadelphia with his wife and four children. Mr. Ludwig spends much of his free time volunteering as a coach for numerous youth sports organizations in his community.
Get to know us.
If you have clients with more than $1 million in investable assets and want to find out about the benefits of our intelligently personalized portfolio management, speak with an investment consultant near you today.
If you're a high-net-worth client who's interested in adding an experienced investment manager to your financial team, learn more about working with us here