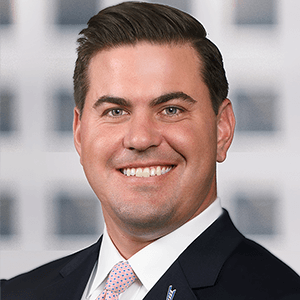 Photo of Cameron Killeen
Cameron Killeen

CFA
Managing Director
Senior Investment Consultant
Mr. Killeen joined City National Rochdale in 2018 and has over 10 years of experience in the investment management industry. He is directly responsible for business development throughout the Southwest, where he partners with financial advisor and RIAs to develop customized investment strategies for their high-net-worth clientele.
Mr. Killeen was most recently employed as a Vice President at Fidelity Investments where he managed a book of over $500 million in assets for the firm's high net worth clients. Prior to Fidelity, Mr. Killeen co-founded and acted as President of Liquid I.V. a wellness brand, focused on hydration products. In late 2020, Liquid I.V. was acquired by Unilever, a multinational consumer goods company based in London. At the time of the acquisition their products were carried in over 30,000 stores nationwide. He began his career at AXA Advisors where he advised clients on portfolio construction, security analysis, and risk management strategies.
Mr. Killeen received his BA in Economics from Loyola Marymount University, earning his degree in just 3 years through accelerated study. He holds the Chartered Financial Analyst® designation and is a member of the CFA Institute. Mr. Killeen loves spending time with his wife Kate, traveling and golfing whenever he gets the chance.
Get to know us.
If you have clients with more than $1 million in investable assets and want to find out about the benefits of our intelligently personalized portfolio management, speak with an investment consultant near you today.
If you're a high-net-worth client who's interested in adding an experienced investment manager to your financial team, learn more about working with us here