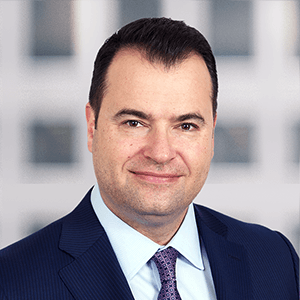 Photo of David Bjorndal
David Bjorndal

CFA, CPWA®, CIMA®, CEPA®
Senior Investment Strategist
Mr. Bjorndal joined City National Rochdale in 2018 and has 20 years of experience in the investment management industry. Based in Irvine, he is responsible for working with the Bank's Private Banking team to lead and facilitate the City National Rochdale investment business development efforts for high-net-worth private clients and institutions in Orange County and San Diego.
Prior to joining the firm, Mr. Bjorndal was most recently employed at McDonnell Investment Management as their Northeast Divisional Director and Client Portfolio Manager. He was responsible for consulting with financial advisors, as well as high-net-worth and institutional clients, on portfolio strategy, building and maintaining many long term investment advisory relationships. Previously, Mr. Bjorndal was an Internal Investment Consultant at Phoenix Investment Partners where he was responsible for helping develop diversified multi-asset investment solutions for financial consultants and their clients. He started his career at American Express Financial Advisors where he helped private clients plan for and achieve their financial goals.
Mr. Bjorndal earned a BSBA from the Lerner School of Business and Economics at the University of Delaware with a double major in Finance and Marketing, and a minor in Economics. He holds the Chartered Financial Analyst® designation and the Certified Private Wealth Advisor® designation. He is also a Certified Investment Management Analyst ® and Certified Exit Planning Advisor®. Mr. Bjorndal enjoys traveling with his wife, and also likes to spend his free time engaged in various outdoor activities including cycling, hiking, and playing basketball and golf. 
Get to know us.
If you have clients with more than $1 million in investable assets and want to find out about the benefits of our intelligently personalized portfolio management, speak with an investment consultant near you today.
If you're a high-net-worth client who's interested in adding an experienced investment manager to your financial team, learn more about working with us here