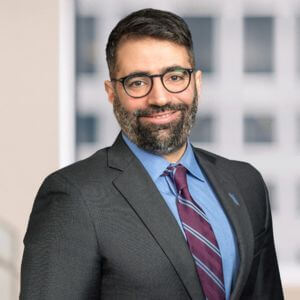 Photo of Joe Jraitiny
Joe Jraitiny

CFA
Managing Director
Senior Investment Consultant
Mr. Jraitiny joined City National Rochdale in 2022 and has 15 years of experience in the financial services industry. Based in Seattle, he is responsible for developing and fostering new relationships with financial advisors, CPAs, attorneys, and their clients in the Pacific Northwest.
Mr. Jraitiny was most recently employed as Managing Director of Business Development at Freestone Capital, coordinating relationships with the firm's largest business partners, Seattle area legal and accounting firms, as well as with Fortune 500 companies based in the Pacific Northwest. Prior to that, Mr. Jraitiny was located in Boston and worked at HarbourVest Partners, a global private equity firm, and GW&K Investment management, a fixed income and equity-focused asset management firm. He began his investment career at Sun Life Financial Investments where he worked on the team that launched a platform of institutional level investments to international high-net worth clients.
Mr. Jraitiny earned his MBA, with a concentration in Asset Management, from Boston College, and his BA in Political Science, also from Boston College. He is a CFA® Charterholder, and a member of the CFA Institute and CFA Society of Seattle.
In his free time, Mr. Jraitiny enjoys exploring the outdoors of the Pacific Northwest with his wife Ronnie Mae, daughter Mia, and dogs Max & Sally. When he cannot get outside, he spends his time cooking, crafting cocktails, and listening to and playing music.
Get to know us.
If you have clients with more than $1 million in investable assets and want to find out about the benefits of our intelligently personalized portfolio management, speak with an investment consultant near you today.
If you're a high-net-worth client who's interested in adding an experienced investment manager to your financial team, learn more about working with us here