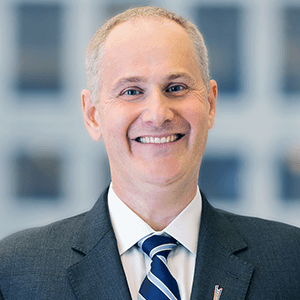 Photo of Jonathan Doyle
Jonathan Doyle

CFA®, CIMA®, CPWA®
Managing Director
Senior Investment Consultant
Mr. Doyle joined City National Rochdale in 2010 and has nearly 20 years of experience in the financial services industry. Mr. Doyle fosters relationships with financial professionals and their clients and he is responsible for business development in the Great Lakes Region.
Most recently, Mr. Doyle worked at Placemark Investments as an Associate Regional Consultant where he worked with financial advisors analyzing client portfolios and creating tax efficient asset transition strategies. Prior to that, Mr. Doyle was a Relationship Manager at Bank of America where he worked directly with the bank's clients to provide solutions for their complex credit and investment needs. He began his career at Sun Life Financial as a Sales Consultant where he assisted financial advisors in providing financial planning solutions. 
Mr. Doyle received his BA in Psychology from the University of Arizona and his MBA from the F.W. Olin Graduate School of Business at Babson College. Additionally, he has completed the Certificate in Advanced Financial Planning from the Wharton School of the University of Pennsylvania. Mr. Doyle holds the Chartered Financial Analyst® designation and is a member of the CFA Institute. He is also a Certified Investment Management Analyst. He enjoys playing golf, skiing, traveling to new regions, and is an avid Boston sports fan.
Get to know us.
If you have clients with more than $1 million in investable assets and want to find out about the benefits of our intelligently personalized portfolio management, speak with an investment consultant near you today.
If you're a high-net-worth client who's interested in adding an experienced investment manager to your financial team, learn more about working with us here