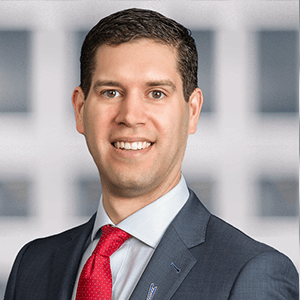 Photo of Leks Gerlak
Leks Gerlak

CFA, CFP®
Senior Investment Consultant
Mr. Gerlak joined City National Rochdale in 2022 and has over 10 years of experience in the financial services industry. Based in Maryland, he is responsible for cultivating relationships with financial professionals and their clients in Maryland, Washington, D.C., Northern Virginia, West Virginia, and Kentucky.
Prior to joining CNR, Mr. Gerlak spent 7 years at ProShares, one of the leading providers of ETFs. He served as an Investment Strategist, most recently leading Investment Strategy efforts for the firm's Tactical ETFs. In this position, he was responsible for portfolio analysis, education, product research and development, and presenting investment strategies using the company's Tactical ETFs. Prior to ProShares, Mr. Gerlak worked at J.P. Morgan Private Bank, serving high-net-worth families with wealth management solutions.
Mr. Gerlak majored in Economics at Haverford College.  He holds the Chartered Financial Analyst® designation and is a member of the CFA Institute and CFA Society of Washington, D.C.  Mr. Gerlak is also a CERTIFIED FINANCIAL PLANNERTM.  He lives in Bethesda, Maryland with his wife, Pia, and their daughter, Ellora.  In his time-off, he enjoys being outdoors - cycling, hiking, and exploring Virginia's wine country.  Having grown up in Baltimore, he thoroughly enjoys a good crab cake and watching Baltimore Ravens football.
Get to know us.
If you have clients with more than $1 million in investable assets and want to find out about the benefits of our intelligently personalized portfolio management, speak with an investment consultant near you today.
If you're a high-net-worth client who's interested in adding an experienced investment manager to your financial team, learn more about working with us here