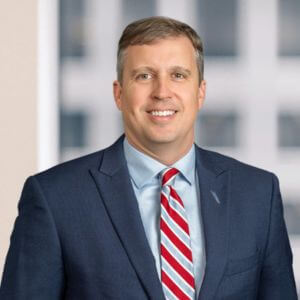 Photo of Michael O. Adair
Michael O. Adair

CFA, CFP®, CPWA®, AIF®
Managing Director
Senior Investment Consultant
Mr. Adair joined City National Rochdale in 2012 and has over 20 years of experience in the financial services industry. He is responsible for working closely with the firm's clients through relationships with financial professionals, CPAs and estate planning attorneys in the Southeast region (Alabama, Arkansas, Georgia, Louisiana, Mississippi, and Tennessee).
Mr. Adair previously served as the Chief Executive Officer of Adair Asset Management, Inc. where his firm catered to high-net-worth clients. Mr. Adair's firm was purchased by a nationally chartered bank, and he subsequently became the President of the acquiring bank's wealth management subsidiary. In addition, he served on the bank's asset-liability committee. Mr. Adair began his career in the industry as a financial advisor at UBS.
Michael earned his BS in Finance from the University of Alabama's Culverhouse College of Commerce and Business Administration. He currently serves on the college's Board of Visitors. He also is part of a group of business leaders that mentor University of Alabama football players and help them prepare for their post-athletic careers. Michael holds the Chartered Financial Analyst® designation and is a member of the CFA Institute and CFA society of Alabama, where he previously served as an officer. Michael is a Certified Financial Planner (CFP®) and he holds the CPWA® designation, completing the coursework through the Yale School of Management. The CPWA® focuses on advising families with greater than $5mm in assets. He is also an Accredited Investment Fiduciary.
Get to know us.
If you have clients with more than $1 million in investable assets and want to find out about the benefits of our intelligently personalized portfolio management, speak with an investment consultant near you today.
If you're a high-net-worth client who's interested in adding an experienced investment manager to your financial team, learn more about working with us here