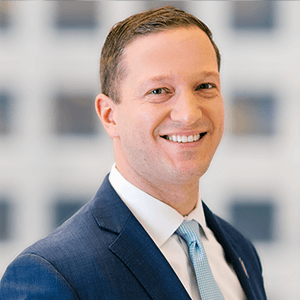 Photo of Michael Nelson
Michael Nelson

CFA
Managing Director
Senior Investment Consultant
Mr. Nelson joined City National Rochdale in 2017 and has nearly 20 years of experience in the financial services industry. Based in New York City, he is responsible for cultivating relationships in the New York area.
Mr. Nelson was most recently employed with J.P. Morgan Investment Management Inc. as a Client Portfolio Manager and Executive Director of the Multi-Asset Solutions Group. In this role he interfaced as a market strategist and product specialist with investment professionals and end client investors, in support of business development, by communicating capital market insights and investment strategy for multi-asset class investment strategies.
Mr. Nelson earned his B.A. in Economics with a minor in Communication Arts from Allegheny College. He holds the Chartered Financial Analyst® designation and is a member of the New York Society of Securities Analysts. Mr. Nelson lives on Long Island with his wife and two children and enjoys spending his free time with them, especially on a beach.
Get to know us.
If you have clients with more than $1 million in investable assets and want to find out about the benefits of our intelligently personalized portfolio management, speak with an investment consultant near you today.
If you're a high-net-worth client who's interested in adding an experienced investment manager to your financial team, learn more about working with us here