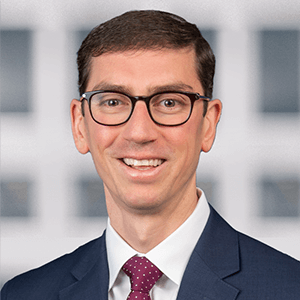 Photo of Adrian Engel
Adrian Engel

CFA, CPWA®
Portfolio Manager
Mr. Engel joined City National Rochdale in 2015 and has over 15 years of professional experience in the financial services industry. He is responsible for the account management of high-net-worth individual, foundation, and trust portfolios, specializing in portfolio construction designed to fit clients' personalized needs and risk/return parameters.
Prior to joining City National, Mr. Engel was a fixed income research associate at Capital Group, covering both investment grade and high yield companies. He also managed the liquidity position for all tax-exempt American Funds as a municipal bond trader.
Mr. Engel holds a BA in Economics from Yeshiva University.  He holds the Chartered Financial Analyst®  designation and is a member of the CFA Institute and CFA Society of Los Angeles. He also holds the Certified Private Wealth Advisor® designation.  In his off-time, he enjoys spending time with his children, baking, and playing basketball.
Get to know us.
If you have clients with more than $1 million in investable assets and want to find out about the benefits of our intelligently personalized portfolio management, speak with an investment consultant near you today.
If you're a high-net-worth client who's interested in adding an experienced investment manager to your financial team, learn more about working with us here