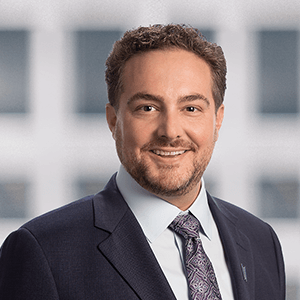 Photo of Andrew Austin
Andrew Austin

CFA, CPWA®
Portfolio Manager
Andrew joined City National Rochdale in 2014 and has over 10 years of experience in the financial services industry. He works closely with each client's advisor to develop a customized portfolio based on the client's investment objective, time horizon, income needs, and tolerance for market volatility. In this role, he is responsible for the investment strategy implementation and monitoring of private client portfolios, as well as direct relationship management.
Mr. Austin began his career at State Street Bank where he was responsible for valuing fixed income mutual funds and gained valuable insight into derivatives such as interest rate swaps, futures and forwards. Prior to City National Rochdale, Mr. Austin was employed as an accounting manager at a private lender, where he oversaw the valuation of two mortgage pools and worked directly with lenders and investors to meet their needs.
Andrew earned a BS in Mathematical Sciences from UC Santa Barbara and his MBA at the Haas School of Business at the University of California at Berkeley. He holds the Chartered Financial Analyst® and Certified Private Wealth Advisor® designations, and is a member of the CFA Institute. In his free time, Andrew enjoys traveling and being outdoors with his wife and two young daughters.
Get to know us.
If you have clients with more than $1 million in investable assets and want to find out about the benefits of our intelligently personalized portfolio management, speak with an investment consultant near you today.
If you're a high-net-worth client who's interested in adding an experienced investment manager to your financial team, learn more about working with us here