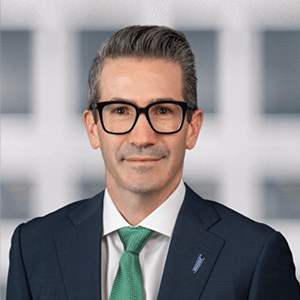 Photo of Andrew Block
Andrew Block

CFA, CAIA, CPWA®
Director
Senior Portfolio Manager
Mr. Block joined City National Rochdale in 2008 and has nearly 15 years of professional experience in the financial services industry. He is responsible for the account management of high-net-worth individual, foundation, and trust portfolios. In this role, he is responsible for the management of over $1 billion in diversified equity, fixed income, and other assets. He has also served as an analyst for the Core Equity Portfolio on both the energy and technology sectors.
Upon joining City National, he served as an Investment and Trust Analyst for City National Bank's Tax and Financial Planning Group, where he provided in-depth investment portfolio analysis for Wealth Management's top-tier clients and prospects. He then served as an Associate Portfolio Manager where he worked closely with Senior Portfolio Managers in the daily management of client portfolios. Prior to joining City National, he served as an Analyst at Interactive Data Corporation where he was responsible for portfolio analytics including fixed income pricings, outputs, and models.
Mr. Block holds a dual BS in Finance and Entrepreneurship from the University of Arizona and a Master's in Finance with a concentration in Fixed Income from the University of Arizona. Additionally, he holds the Chartered Financial Analyst® designation, the Chartered Alternative Investments Analyst designation, and is a member of the CFA Institute and the CFA Society of Los Angeles. In his free time, Mr. Block enjoys traveling and spending time on the beach.
Get to know us.
If you have clients with more than $1 million in investable assets and want to find out about the benefits of our intelligently personalized portfolio management, speak with an investment consultant near you today.
If you're a high-net-worth client who's interested in adding an experienced investment manager to your financial team, learn more about working with us here