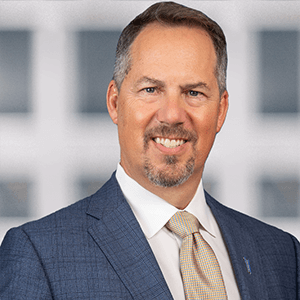 Photo of Charles Boettcher
Charles Boettcher

Southwest Divisional Managing Director
Senior Portfolio Manager
Mr. Boettcher joined City National Rochdale in 2007 and has nearly 25 years of professional experience in investment management. He manages portfolios totaling over $2.5 billion in client assets, specializing in portfolio construction designed to fit clients' personalized needs and risk/return parameters. Mr. Boettcher has extensive experience managing assets for individuals, foundations, and various types of trusts, including charitable, special needs, and socially responsible trusts.
Mr. Boettcher is a member of the Senior Management Team where he is responsible for cross-functional leadership, decision-making, and implementation of strategic mandates and policies for City National Rochdale. Further, he is a member of the Portfolio Manager Council leading efforts in all aspects of portfolio management as well as managing equity and balanced portfolio managers.
Prior to City National, he worked as a Portfolio Manager and Senior Investment Officer at Northern Trust, where he was responsible for the management of client portfolios, as well as the portfolio managers and investment staff in the Westwood office.
Mr. Boettcher holds the Certified Private Wealth Advisor® designation. He also holds a BA in Political Science, with Honors, from the University of California, Berkeley. He has appeared on Bloomberg television, as well as, the KNX radio "Business News Hour," in Los Angeles providing insight on the markets and economy. In addition, Mr. Boettcher regularly speaks at conferences and events. Mr. Boettcher has volunteered his time to Habitat for Humanity and the Greater Los Angeles Zoo Association.
Get to know us.
If you have clients with more than $1 million in investable assets and want to find out about the benefits of our intelligently personalized portfolio management, speak with an investment consultant near you today.
If you're a high-net-worth client who's interested in adding an experienced investment manager to your financial team, learn more about working with us here