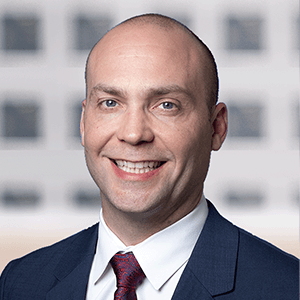 Photo of Christopher Austin
Christopher Austin

CFA
Portfolio Manager
Mr. Austin joined City National Rochdale in 2020 and has over 10 years of professional experience in the financial services industry. He is responsible for the account management of high-net-worth individual, foundation, and trust portfolios, specializing in portfolio construction designed to fit clients' personalized needs and risk/return parameters.
Prior to joining City National Rochdale, Mr. Austin was the CIO and Portfolio Manager for 20/20 Capital Management, Inc., where he established the firm's investment processes and orchestrated asset allocation adjustments, security due diligence as well as all trading activities.
Chris holds a BA in Manufacturing Engineering from Boston University and an MBA from Pepperdine University. He is a CFA Charter holder and is a member of the CFA Institute and CFA Society of Orange County. Chris stays very active when out of the office; he mountain bikes regularly and recently started training Brazilian Jiu-Jitsu. He also has a huge appetite and loves trying new restaurants with his wife and son.
Get to know us.
If you have clients with more than $1 million in investable assets and want to find out about the benefits of our intelligently personalized portfolio management, speak with an investment consultant near you today.
If you're a high-net-worth client who's interested in adding an experienced investment manager to your financial team, learn more about working with us here