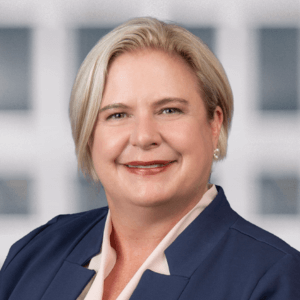 Photo of Joanne Landa
Joanne Landa

Director
Senior Portfolio Manager
Ms. Landa has worked in the investment industry for over 25 years and recently joined City National Rochdale in 2022.  The focus of her career has been in private wealth management, specifically managing investment portfolios for individuals, families, non- profits and retirement assets.  She works closely with each client and is responsible for the implementation and management of investment portfolios that fit each client's goals and objectives, while balancing their tolerance for market volatility.
Ms. Landa began her career at Bank of America, where she worked in several roles such as a licensed Financial Advisor and later a Portfolio Manager for The Private Bank.  Most recently, Ms. Landa spent over fifteen years with The Private Bank at Wells Fargo where she was a Senior Investment Strategist, managing the investment portfolios for large and complex wealth management clients.
Ms. Landa earned her BA in Economics from the University of California, Irvine.  She is a member of the CFA Institute and CFP Board.  She is currently an active member of the National Charity League of Glendale, and previous board member and finance committee member for the Pasadena Armory Center for the Arts.  Ms. Landa lives in La Crescenta with her husband and children and is active in many local sports and youth organizations.
Get to know us.
If you have clients with more than $1 million in investable assets and want to find out about the benefits of our intelligently personalized portfolio management, speak with an investment consultant near you today.
If you're a high-net-worth client who's interested in adding an experienced investment manager to your financial team, learn more about working with us here