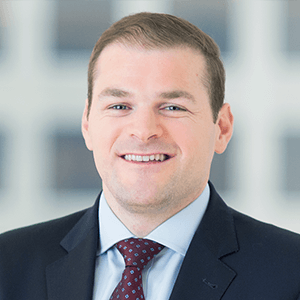 Photo of John Kakolewski
John Kakolewski

CFA, CPWA®
Senior Portfolio Manager
Mr. Kakolewski joined City National Rochdale in 2006. He works closely with financial advisors to develop customized portfolios based on the client's investment objective, time horizon, income needs, and tolerance for market volatility. In this capacity, he is also responsible for the investment strategy implementation and monitoring of private client portfolios, as well as direct relationship management.
Before advancing to the Portfolio Manager role, Mr. Kakolewski gained experience on both the Portfolio Management and Trading and Client Services teams. Prior to joining City National Rochdale he worked with Advisen LTD., where he was responsible for the collection and analysis of commercial insurance data.
Mr. Kakolewski earned his B.A. in Business Administration with concentrations in Entrepreneurial Studies and Marketing from Muhlenberg College. He holds the Chartered Financial Analyst® designation and is a member of the CFA Institute. He also holds the Certified Private Wealth Advisor® designation. Mr. Kakolewski spends his free time enjoying outdoor activities with his wife, sons, and their two dogs. 
Get to know us.
If you have clients with more than $1 million in investable assets and want to find out about the benefits of our intelligently personalized portfolio management, speak with an investment consultant near you today.
If you're a high-net-worth client who's interested in adding an experienced investment manager to your financial team, learn more about working with us here