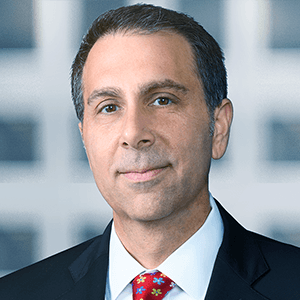 Photo of Michael Taila
Michael Taila

CPWA®
Managing Director
Co-Director, Fixed Income
Mr. Taila joined CNR in 2004 and has over 20 years of experience in the investment industry. He leads the Tax-Free Fixed Income Team where he manages client relationships and is responsible for investment oversight, strategy, and performance. Mr. Taila is also responsible for management of the City National Rochdale California Tax Exempt Bond Fund and is a voting member of the Investment Strategy Committee.
Prior to joining City National, he served as Portfolio Officer at Mellon Private Wealth Management, where he assisted in the management of high-net-worth client portfolios through portfolio risk analysis, asset allocation, equity research, and trading. Other past positions include Operations Specialist for Hotchkis and Wiley Capital Management.
Mr. Taila is a Certified Private Wealth Advisor®. He also holds a BA in Anthropology from the University of California San Diego, a MBA, with a focus in Finance, from the Anderson Graduate School of Management at the University of California at Los Angeles, and a MA in International Affairs from Ohio University. He enjoys spending time outdoors, frequently hiking or cycling, and traveling across the globe. 
Get to know us.
If you have clients with more than $1 million in investable assets and want to find out about the benefits of our intelligently personalized portfolio management, speak with an investment consultant near you today.
If you're a high-net-worth client who's interested in adding an experienced investment manager to your financial team, learn more about working with us here