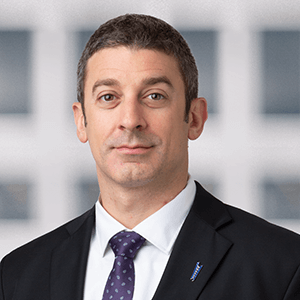 Photo of Nicholas Cavallaro
Nicholas Cavallaro

CFA, CPWA®
Portfolio Manager
Mr. Cavallaro joined City National Rochdale in 2015. He partners with financial advisors to develop customized portfolios based on a client's investment objective, time horizon, income need, and tolerance for market volatility. He is responsible for investment strategy implementation, monitoring of private client portfolios, and direct relationship management.
Previously, he has worked in investment strategy capacities spanning across equity & credit research, portfolio management, and global macro advisory. Prior to business school, he was an analyst at PNC Bank in their Treasury Management division. Mr. Cavallaro began his career as a financial analyst for Lockheed Martin.
Mr. Cavallaro has a BS in Applied Economics & Management from Cornell University as well as his MBA from Columbia Business School. He holds the Chartered Financial Analyst® designation and is a member of the CFA Institute. Mr. Cavallaro resides in New York City and enjoys softball, triathlons, and chess.
Get to know us.
If you have clients with more than $1 million in investable assets and want to find out about the benefits of our intelligently personalized portfolio management, speak with an investment consultant near you today.
If you're a high-net-worth client who's interested in adding an experienced investment manager to your financial team, learn more about working with us here