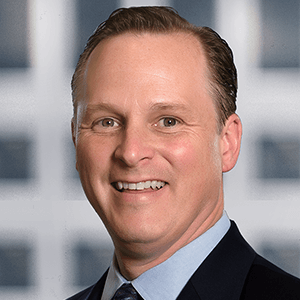 Photo of Terrence Loughran
Terrence Loughran

CFA
Director
Senior Portfolio Manager
Mr. Loughran joined City National Rochdale in 2007 and has over 20 years of experience in the investment industry. He is responsible for managing Tax-Exempt Fixed Income portfolios for high-net-worth clients.
Prior to joining City National, he was Vice President of municipal bond trading at Southwest Securities, Vice President of municipal bond trading at Fidelity Capital Markets, and a Municipal Bond Marketing Specialist at Merrill Lynch.
Mr. Loughran holds a BA in History from the University of Notre Dame and a MBA from the UCLA Anderson School of Management. Additionally, he holds the Chartered Financial Analyst® designation and is a member of the CFA Institute and the CFA Societies of Orange County and Los Angeles. He and his wife, Debbie, live in Yorba Linda and have four children. In his free time, Mr. Loughran enjoys coaching and playing basketball, jogging, and playing golf.
Get to know us.
If you have clients with more than $1 million in investable assets and want to find out about the benefits of our intelligently personalized portfolio management, speak with an investment consultant near you today.
If you're a high-net-worth client who's interested in adding an experienced investment manager to your financial team, learn more about working with us here