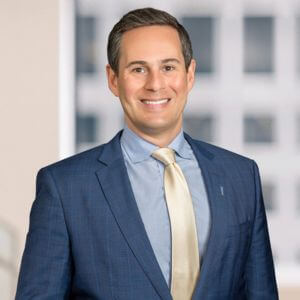 Photo of Adam Gorlyn
Adam Gorlyn

Director
Senior Investment Strategist
Mr. Gorlyn, Director and Senior Investment Strategist joined City National Rochdale in 2022, bringing over 15 years of experience within institutional investment management. Leveraging his extensive knowledge of global fixed income and multi-asset portfolio construction, he is responsible for facilitating the strategic asset allocation and suggesting tactical views of the Investment Strategy Committee (ISC).
Throughout his executive career, Mr. Gorlyn held leadership positions at leading investing institutions including Franklin Templeton Investments, Royal Bank of Scotland, and Citigroup. Most recently, Mr. Gorlyn was responsible for the design and implementation of FT's model allocation program setting portfolio structure and strategy. Separately, for several years prior he focused on non-U.S. investors as he covered central bank and sovereign wealth fund relationships emanating from Asia and Latin America. Prior to that, he spent time in more traditional roles with a focus on fixed income sales at RBS. Mr. Gorlyn began his career at Citigroup Asset Management (formerly Smith Barney) in the Institutional sales group.
Mr. Gorlyn holds a BA from Rutgers College in Political Science & Psychology, and an MBA in Finance from the Gabelli Business School of Fordham University. He holds Series 7 and 66 Securities Licenses. As an accomplished investment professional, he is a frequent presenter and panel member at industry conferences and product roadshows. He also serves as a board advisor for local community non-profits. He enjoys all aspects of maintaining a healthy lifestyle for himself and his family. When not helping his wife run after his twin girls, he enjoys playing organized intramural sports, cycling, concerts, and everything New York City has to offer.
Get to know us.
If you have clients with more than $1 million in investable assets and want to find out about the benefits of our intelligently personalized portfolio management, speak with an investment consultant near you today.
If you're a high-net-worth client who's interested in adding an experienced investment manager to your financial team, learn more about working with us here