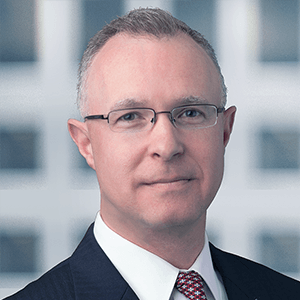 Photo of Brian Winters
Brian Winters

Director
Portfolio Manager, Senior High Yield Municipal Analyst
Mr. Winters joined City National Rochdale in 2016 and has nearly 30 years of experience in the investment industry. Beginning in April 2016, he has been responsible for high yield municipal credit analysis for the City National Rochdale Municipal High Income Fund. As of January 1, 2017, Mr. Winters is a portfolio manager for the fund and works on investment strategy implementation.
Prior to joining City National Rochdale, he served as a Senior Fixed Income Analyst with Invesco, where he was a senior member of the municipal credit team and his duties included investment analysis of high yield municipal bonds. Mr. Winters began his career with Van Kampen Investments and later Morgan Stanley where he focused on municipal and corporate credit analysis.
Mr. Winters received his MS in Finance from the Kellstadt Graduate School of Business and an MA in Economics from the Graduate School of Liberal Arts and Social Sciences, both at DePaul University. He also received a BS in Finance from the University of Illinois at Urbana-Champaign. He is a member of the CFA Institute, the National Federation of Municipal Analysts (NFMA), and the Chicago Municipal Analysts Society (CMAS). In his spare time, Mr. Winters enjoys playing tennis, hiking, and reading.
Get to know us.
If you have clients with more than $1 million in investable assets and want to find out about the benefits of our intelligently personalized portfolio management, speak with an investment consultant near you today.
If you're a high-net-worth client who's interested in adding an experienced investment manager to your financial team, learn more about working with us here