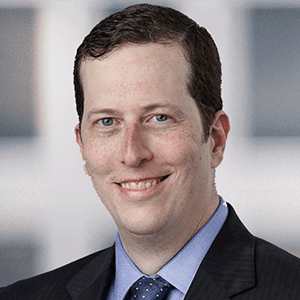 Photo of David A. Shapiro
David A. Shapiro

Director
Senior Portfolio Manager, Senior Equity Analyst
Mr. Shapiro joined City National Rochdale in 2014. He is a co-Portfolio Manager for the firm's Equity Income strategy and the City National Rochdale Equity Income Fund (RIMHX)
Mr. Shapiro has more than 20 years of experience in investment research and analysis and financial services. Prior to joining CNR, he held senior analyst positions covering consumer and other sectors at a few long-short equity hedge funds. Before moving to the buy side, Mr. Shapiro was an equity research associate at Lehman Brothers. He also spent five years in investment banking and business development roles, working on corporate partnerships, restructurings, capital raisings, and acquisitions.
Mr. Shapiro received his MBA in Finance from Columbia Business School. He also received a BS in Economics from the Wharton School and a BA in Sociology from the College of Arts of Sciences at the University of Pennsylvania, both cum laude.
Get to know us.
If you have clients with more than $1 million in investable assets and want to find out about the benefits of our intelligently personalized portfolio management, speak with an investment consultant near you today.
If you're a high-net-worth client who's interested in adding an experienced investment manager to your financial team, learn more about working with us here