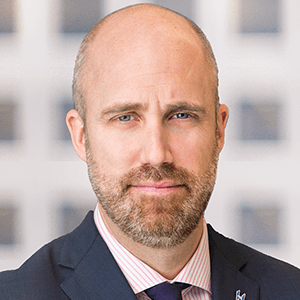 Photo of Thomas H. Ehrlein
Thomas H. Ehrlein

Director
Investment Solutions & Research
Mr. Ehrlein joined City National Rochdale (formerly Rochdale Investment Management) in 2005.  He is responsible for Manager Research and Product Development of Investment Strategies. Mr. Ehrlein's day to day responsibilities involve Portfolio Management responsibilities on a number of City National Rochdale funds. In addition, he leads all Alternative Investment Due Diligence, including Private Equity and Private Debt. Mr. Ehrlein's work is an essential part of asset allocation and investment decisions at the firm. He is a voting member of the City National Rochdale Investment Strategy Committee.
Previously, Mr. Ehrlein was a Senior Consultant in the Investment Management division of FactSet Research Systems, Inc., where he performed financial market and portfolio management research and quantitative analysis for institutional money management firms.  Additionally, he was a middle market lending credit analyst at ABN-Amro, North America.
Mr. Ehrlein earned his BS in Finance from the University of Scranton and his MBA in Finance from Hofstra University.

Get to know us.
If you have clients with more than $1 million in investable assets and want to find out about the benefits of our intelligently personalized portfolio management, speak with an investment consultant near you today.
If you're a high-net-worth client who's interested in adding an experienced investment manager to your financial team, learn more about working with us here