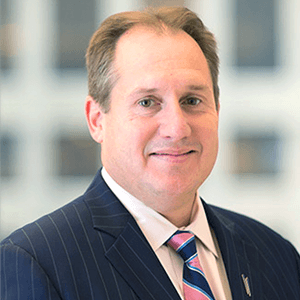 Photo of Kurt Hawkesworth
Kurt Hawkesworth

Esq., CPWA®
Chief Operating Officer
Senior Managing Director
Mr. Hawkesworth joined City National Rochdale in 2003. He is the firm's Chief Operating Officer, responsible for developing and delivering on the firm's strategic and digital initiatives, and is a member of the Executive Management Team. He is also responsible for the Portfolio Management Team, Mutual Funds (and all proprietary investment products), Finance, and the Service Excellence divisions. Mr. Hawkesworth was previously responsible for the Client Service, Operations, Technology, HR and Office Management divisions. Mr. Hawkesworth also served as General Counsel and Chief Compliance Officer for the firm and its affiliated broker/dealer, RIM Securities LLC. 
Prior to joining the firm, Mr. Hawkesworth was Director of Compliance and Assistant General Counsel for Electronic Trading Group, LLC, and its affiliates, ETG Proprietary Trading, LLC, and Hedge Fund Capital Partners, LLC, registered broker/dealers. Mr. Hawkesworth earned his BA from New York State University at Stony Brook and his J.D. from Hofstra School of Law. He is Certified Private Wealth Advisor®, and a member of the New York State Bar. Mr. Hawkesworth is the proud father of four sons and coaches their soccer, hockey, basketball, and baseball teams. He enjoys spending quality time with his family, and staying active by playing golf and softball. 
Get to know us.
If you have clients with more than $1 million in investable assets and want to find out about the benefits of our intelligently personalized portfolio management, speak with an investment consultant near you today.
If you're a high-net-worth client who's interested in adding an experienced investment manager to your financial team, learn more about working with us here