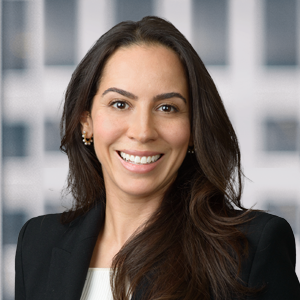 Photo of Carolina Pinto
Carolina Pinto

J.D., LL.M
Investment Consultant
Prior to joining the firm, Ms. Pinto was the VP of Investment and Operations Manager for a family office with over U$1.5B AUM. She has over ten years of experience advising Ultra High Net Worth individuals and institutional clients in the USA and Latin America. Her expertise comprises legally structuring investment portfolios in a variety of industries. She combines consulting and relationship-building skills to develop a trustworthy interaction with her clients and their investment objectives.
Before that, Mrs. Pinto spent six years working for the Wealth Management departments at Merrill Lynch and Morgan Stanley, client-facing and working with financial advisors providing more efficient solutions for capital migration portfolios, investment strategies, client retention, and compliance guidelines. She also worked as a consultant partnering up with CPAs at Grupo Insigne, an accounting firm in Rio de Janeiro, providing various legal services for their international clients' investment requests.
Ms. Pinto earned her Bachelor of Law in International Business (2010) at PUC-RJ and has a Master of Laws in Banking, Finance, and Corporate Law (2017) from Fordham University in New York. She is a globetrotter and appreciates learning from and with people wherever she goes. She values family and always aims to build meaningful and long-lasting relationships.
Get to know us.
If you have clients with more than $1 million in investable assets and want to find out about the benefits of our intelligently personalized portfolio management, speak with an investment consultant near you today.
If you're a high-net-worth client who's interested in adding an experienced investment manager to your financial team, learn more about working with us here